Best Parks in Greater Mesa, AZ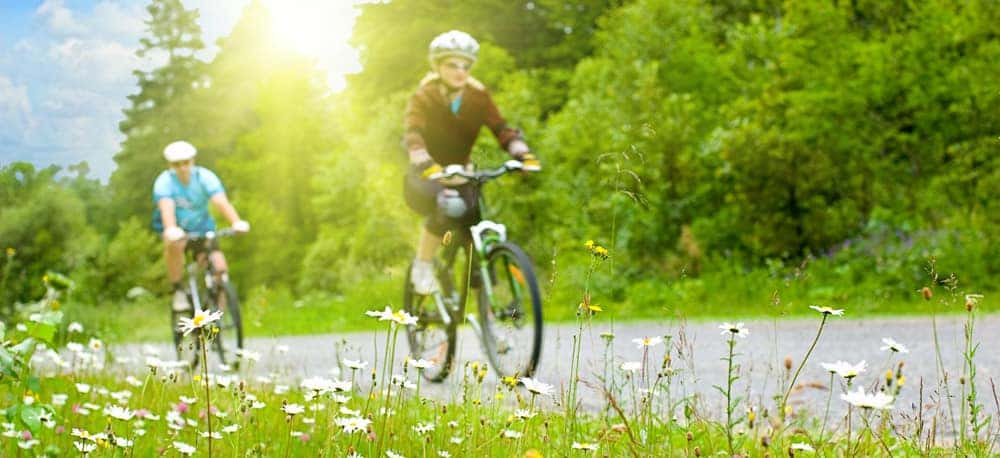 Looking to get out of Surprise and enjoy some new vistas? How about exploring the best parks in Mesa, AZ with someone special? We can't think of a better way to break in your new ride and beat the heat this summer!
Our Favorite Outdoor Spaces
Mesa, AZ has no shortage of inviting outdoor spaces, here are a few of our favorites:
Countryside Park: The perfect break for families, this park features a covered play area, basketball courts, and lots of shade.
Riparian Preserve at Water Ranch: Multiple ponds provide the perfect habitat for wildlife while the abundant walking trails make it easy for visitors to explore without disturbing the animals.
Usery Mountain Regional Park: A desert oasis filled with rugged terrain that goes on for miles. Explore the ADA friendly trails or stop by the nature center and learn something new!
Red Mountain Park: Relax by the water, let the kids burn off steam at the playground, or catch a game of volleyball on the well-maintained courts.
Mountain View Park: A family favorite with brightly colored play equipment, picnic areas, and plenty of room to run.
Mesa is a beautiful city with plenty to offer. Check it out and, if you need an affordable way to get around, stop by the local Cactus Jack's and see how easy financing a better mode of transportation can be. If you're looking for more outdoor adventure, check out the best hiking trails near Tucson.
Check Out Our Blog for More Fun Reads
Browse our blog to learn more about to how to car shop smart, as well as for fun tips on things to do in the Phoenix and Tucson metroplexes:
The Chevrolet Camaro has built a long-time reputation as being an American muscle car with plenty of performance. From its modern revival to its historic past, enthusiasts and experts alike can all agree that when you want a classic American muscle car to peruse the Mesa streets and take to the track, you'll want…

At Cactus Jack's Auto, we pride ourselves on a full inventory of like-new used vehicles, from a wide variety of top-quality automakers. One of our favorite vehicles from years past is the 2013 Hyundai Sonata, a sporty mid-size sedan that got rave reviews from critics when it first debuted several years ago. If you're looking for something…

Whether you're driving around Mesa in a brand new vehicle or you've got a ride that's well-loved, it's important to have a nice supply of emergency items to keep in your car. You never know when your car may unexpectedly stop working or you need to pull over in the event that something major comes…