How to Check Your Credit Report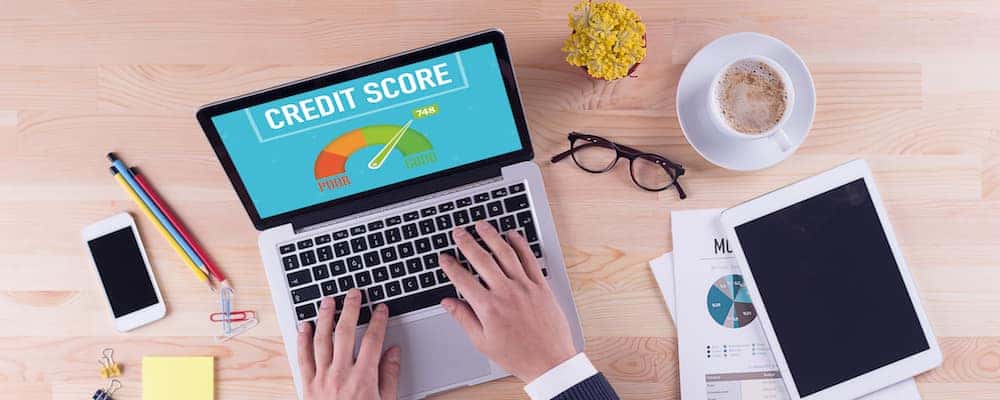 Before you apply for a loan, such as an auto loan, it's important to know your credit score. This way, if you have bad credit, good credit, or no credit, you can anticipate your eligibility for certain loan terms and rates. If you're wondering how to check your credit score, Cactus Jack's Auto is here to help. Read on to learn more about monitoring your score, the three reporting agencies, and what lenders look for when they view your credit report.
What is a Credit Score?
To make it easier to understand, your credit history is represented as a number from 300 to 850. There are different types of credit scores, however, FICO® is one of the most widely referenced. FICO® categorizes credit scores as Very Poor, Fair, Good, Very Good, or Exceptional. Credit scores are comprised of the following elements:
Payment history — 35%
Amounts owed — 30%
Credit history length — 15%
Types of credit being used — 10%
Account inquiries — 10%
Where Can I Access My Credit Report?
Fortunately, checking your credit score is free and easy. You can receive a free copy of your credit report from Equifax®, Experian®, and/or TransUnion® — the three major reporting agencies. Once annually, you can visit AnnualCreditReport.com or call 1-877-322-8228 for a free copy of your credit report. You can review your credit report at any time if you meet any of the following criteria:
You've been denied credit within the last 60 days
You're on welfare
You're unemployed
The report you received is incorrect
One of the best ways to ensure your credit report information is accurate across the board is to request reports from each agency. Be sure to dispute any incorrect information on your credit report within 30 days.
Can Lenders Access My Credit Report?
Yes — it's one of the ways lenders decide whether lending to you is worth the risk. Your credit report outlines your past and current credit accounts, current and delinquent accounts, and amounts you owe. If you've been careful with your credit, it'll show on your report and lenders will be more likely to approve you. Before you apply for credit, it's a good idea to try to build up your score as much as possible. Paying off past-due amounts or applying for a car loan and making timely monthly payments, for example, can help.
Learn More About Credit & Auto Financing with Cactus Jack's Auto!
Do you have additional questions about how your credit score can affect your auto loan eligibility? Contact us to learn more about "in-house" financing or our buy here, pay here benefits. We can help you get the best possible rates and terms at the end of the used car buying process, so you can drive home to Mesa or Surprise in a new-to-you car!
More from Cactus Jack's Auto
Before you apply for a loan, such as an auto loan, it's important to know your credit score. This way, if you have bad credit, good credit, or no credit, you can anticipate your eligibility for certain loan terms and rates. If you're wondering how to check your credit score, Cactus Jack's Auto is here to help….

Your credit score is the score that's created by analyzing your credit report from independent agencies like Equifax, Experian, and TransUnion. Your score is aggregated from a variety of factors, including: Payment history – Have you made your monthly payments on time? Credit utilization – How much of your total available credit have you used?…

Should you buy a used luxury car instead of a new or used mainstream car? That depends on your driving habits and budget. Either way, Cactus Jack's Auto offers a wide selection of used cars, as well as helpful financing solutions for Mesa and Surprise shoppers. Learn more about the benefits and potential drawbacks to buying a…