How to Get Rid of Car Mold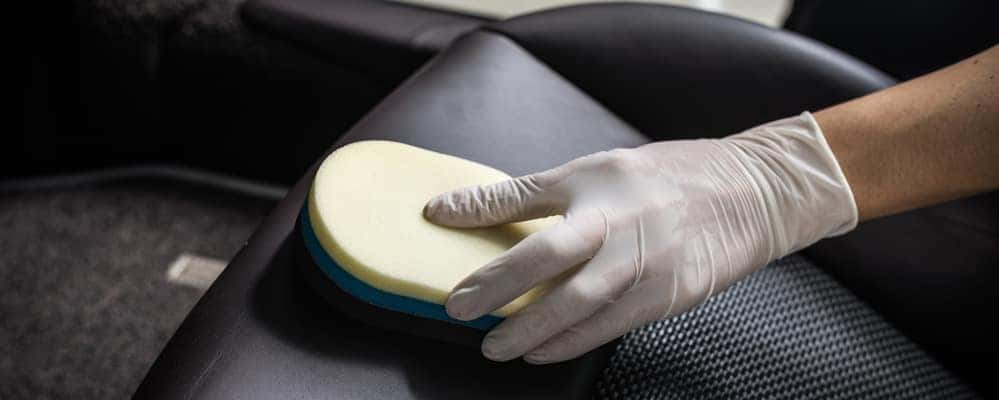 No one wants to find out that their car is full of mold, but if you've noticed discolored fabric or the smell of sour milk, then it's too late for denial. You may be tempted to avoid the problem with seat covers and an air freshener, but if you notice the sight or smell of mold in your used Dodge Dart or other vehicle, it's essential to take action right away.
Steps to Car Mold Removal
Before you start, make sure you've covered your bases:
Remove any trash or wet clothing from your vehicle. These can spread or store mold spores and will cause the problem to return if they're not taken care of.
Protecting your car from storms is an essential task for vehicle owners, as water damage can quickly cause mold to form. Make sure that your interior stays dry at all times, especially if you're trying to prevent mold from returning.
With these steps behind you, you're ready to start the mold removal process:
Use a dry vacuum to clean the car interior as thoroughly as possible.
Choose your preferred mold cleaner. An organic option like white vinegar and hot water can work wonders. Baking soda can help to deal with odors and may be especially effective against black mold. Bleach mixed with water can also kill mold spores, but you risk damaging the colors in your interior.
Spray the interior with the mold cleaner you've chosen. You can spray the cleaner anywhere, and it's always a good idea to be as thorough as possible.
Keep the doors open to accelerate the drying process, and leave the windows down until you're sure things are completely dry.
In some cases, multiple rounds of cleaning may be necessary. If this DIY car cleaning process doesn't work for you, you may be able to use the upholstery attachment with a professional wet dry vacuum in order to get rid of mold completely.
More Car Mold Removal Tips
It's a bad idea to try and clean black mold without a dust mask. If you inhale these spores, they can make it more difficult to breathe.
If you'd like to try a professional mold cleaner, consider an enzyme-based solution. Many different kinds are available at your local hardware store.
Don't trust a run-of-the-mill car wash to take care of your mold problem. If you need help, bring your vehicle to a professional car cleaning service that specializes in this type of service.
If you want to make sure that you've killed the mold in your vehicle, spray every piece of fabric down with your cleaner. Mold spores travel quickly and easily, and you can never be sure where they'll end up.
Cactus Jack's Auto Has Your Back!
Whether you're getting ready to sell your car or you've just run into trouble with water damage, Cactus Jack's Auto is here to help you take care of your mold problem. We can also help you remove smoke smell in a flash or learn how to be more fuel-efficient! The experts on our team have seen it all, so you can come to us with confidence, no matter what sort of car maintenance issue you're facing.
More From Cactus Jack's Auto
Between choosing a trim level and setting a budget, there's a lot to consider when buying a new-to-you car. One of the most important decisions you'll make is the financing method, so you'll want to be familiar with the key difference between direct vs. indirect finance before you get started. So, what is direct and…

All new vehicles are rated by the Environmental Protection Agency, commonly known as the EPA. As you may have noticed, many gas mileage ratings are accompanied by a disclaimer stating that "actual mileage may vary." If you want to be sure that you're getting the best possible mileage from your vehicle, you can learn…

If your car lease is nearing an end, you have two options: trade in your car for a new lease, or buy out your lease in order to own the vehicle. If you love your car and wouldn't prefer any other similarly priced model, then you'll want to know more about how to calculate a…