What Does Liability Insurance Cover?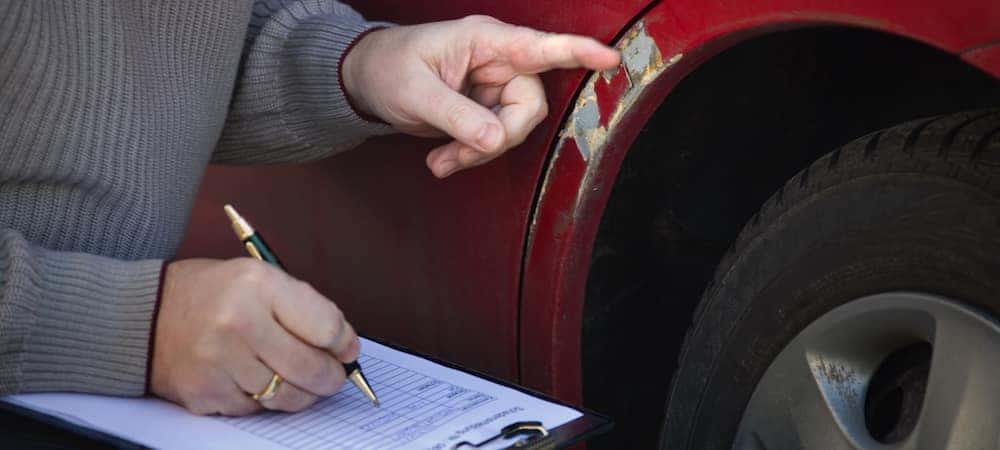 First, let's talk about the auto liability insurance definition. Liability car insurance compensates other parties if they're hurt or their property is damaged in a car accident where the insured is the "at-fault" driver. What does liability coverage pay for? There are two types of liability car insurance: property damage and bodily injury liability. If you were responsible for causing an accident in Mesa, your insurance would cover the other party's medical bills, lost wages, pain and suffering, and car repair expenses.
How Does Liability Insurance Work?
Here's an example: The brakes pads aren't your car aren't great; you've been meaning to get them replaced, but haven't gotten around to it. One day, you're approaching a stop sign and when you press the brake pedal, the car won't stop immediately. By the time you're able to stop, you've rear-ended the car in front of you. In this situation, you're liable for property damage and medical expenses sustained by the driver you rear-ended. Your insurance company covers the costs and helps protect you financially.
Liability Limits
Going back to the above scenario — as the at-fault driver, you wouldn't receive injury and property damage compensation. This type of insurance pays damages to parties who were injured in an accident caused by the insured.
How Much Liability Auto Insurance Do I Need?
Except for New Hampshire, all U.S. states require general liability insurance. Property and medical payments coverage requirements vary from state to state. Here are the minimum coverage limits for Arizonans:
Bodily Injury Liability Coverage: Minimum $15,000 per person / $30,000 per accident
Property Damage Liability Coverage: Minimum $10,000
Learn More About Auto Insurance Requirements from Cactus Jack's Auto in Phoenix!
Ready to buy a used car near Surprise or Glendale? You likely have questions about your coverage requirements or car financing, and Cactus Jack's Auto can help! Don't hesitate to contact us or visit us in person for one-on-one assistance.
More from Cactus Jack's Auto
The Chevrolet Camaro has built a long-time reputation as being an American muscle car with plenty of performance. From its modern revival to its historic past, enthusiasts and experts alike can all agree that when you want a classic American muscle car to peruse the Mesa streets and take to the track, you'll want…

At Cactus Jack's Auto, we pride ourselves on a full inventory of like-new used vehicles, from a wide variety of top-quality automakers. One of our favorite vehicles from years past is the 2013 Hyundai Sonata, a sporty mid-size sedan that got rave reviews from critics when it first debuted several years ago. If you're looking for something…

Whether you're driving around Mesa in a brand new vehicle or you've got a ride that's well-loved, it's important to have a nice supply of emergency items to keep in your car. You never know when your car may unexpectedly stop working or you need to pull over in the event that something major comes…